ELT PAYROLL
20th August 2019
Plush Barn
Social Media Management
Ecommerce Website Build
Monthly Maintenance
Google Analytics
Logo Design

BRIEF
Plush Barn is a small family run business founded in 2018. We aim to offer the latest and greatest personalised gifts and homeware for any occasion, of the personalised and non-personalised variety – bringing them together in one handy online environment.
Our collection is ever-expanding, helping to give you exciting shopping experience. Plush Barn offers the perfect resolution on all its products. Specialising in many high-quality techniques and processes such as engraved, printed, ceramic and embroidered; you are sure to find the perfect gift.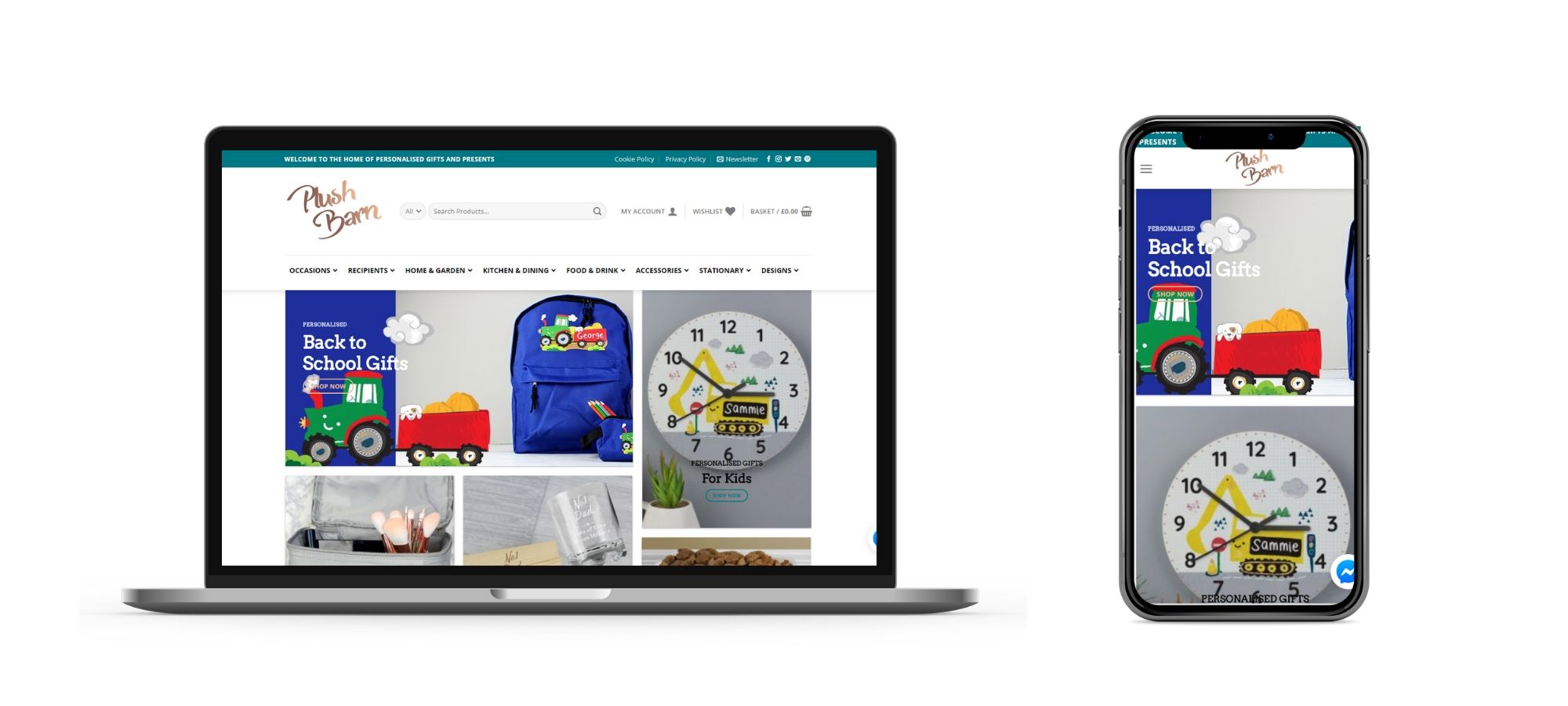 GET IN TOUCH
INTERESTED IN WORKING WITH US?
SAY HELLO!