The need for effective digital marketing has become more crucial than ever before. Small businesses are no exception, and to harness the full potential of digital marketing, partnering with a specialist digital marketing agency is a strategic move that provides remarkable results. In this blog post, we will explore why you should consider hiring a digital marketing agency, especially one specialising in digital marketing services for small businesses in Leeds.
Access to Talent: An Expert Team at Your Service
Experience That Counts: Specialist digital marketing agencies bring a wealth of knowledge and experience to the table. Their profound understanding of the intricacies of digital marketing is honed through years of practice, enabling them to craft strategies that consistently deliver exceptional results.
A Team of Experts: By partnering with a specialist agency, you gain access to a team of professionals with diverse skill sets. Whether it's SEO, content marketing, social media, or web development, these professionals are experts in their field, working cohesively to achieve your goals.
Diverse Expertise: Having access to a team with varied skills ensures that all aspects of your digital marketing are managed by specialists who understand the nuances of their respective domains.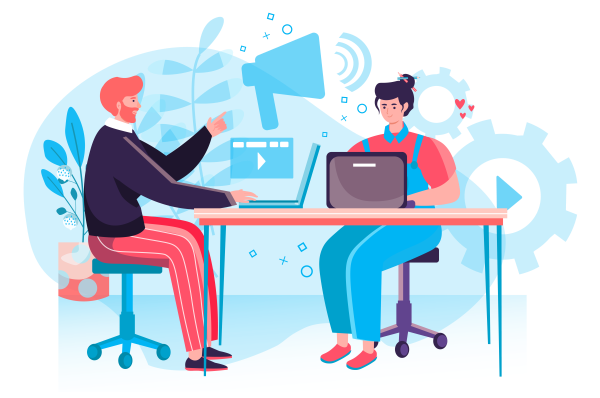 Customised Solutions: Because One Size Doesn't Fit All
Your Business, Your Strategy: Recognising that every business is unique, specialist agencies do not rely on cookie-cutter approaches. They delve into the DNA of your business to develop strategies that are custom-tailored to meet your specific needs and objectives.
Aligned for Success: With a customised approach, your digital marketing efforts align perfectly with your goals. Whether it's brand awareness, lead generation, or e-commerce sales, the strategy is meticulously aligned with your business objectives.
Cutting-Edge Tools and Technology: Staying Ahead of the Game
Innovate to Elevate: Leeds digital marketing agencies are always on the lookout for cutting-edge tools and technologies that can give your business a competitive edge. They understand the importance of staying ahead of the curve in the fast-paced digital landscape.
Technology Meets Strategy: The integration of these tools and technology is seamless, making your digital marketing campaigns more effective and efficient. From SEO analytics to social media management, you can be confident that your business is utilising the latest advancements to its advantage.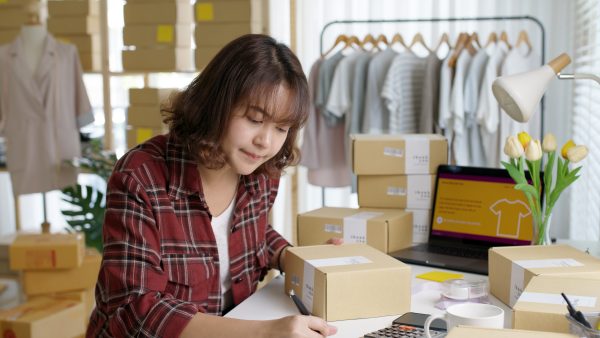 Time and Resource Efficiency: Focus on What Matters
Free Up Your Resources: When you partner with a digital marketing agency, you free up your time and resources, allowing you to focus on what you do best. The complexities of digital marketing are left in the capable hands of experts who excel in it.
Maximise Productivity: With the digital marketing agency handling the technicalities, you can concentrate on the core functions of your business, ultimately boosting productivity and growth.
Scalability: Growing with Confidence
Scale with Success: As your business in Leeds grows, a specialist agency can seamlessly scale their strategies and adapt to your evolving needs. This scalability ensures your digital marketing remains effective and aligned with your growth trajectory.
Staying Agile: The ability to adapt to changes and seize emerging opportunities is a hallmark of a specialist agency, ensuring that your digital marketing remains a dynamic force driving your business forward.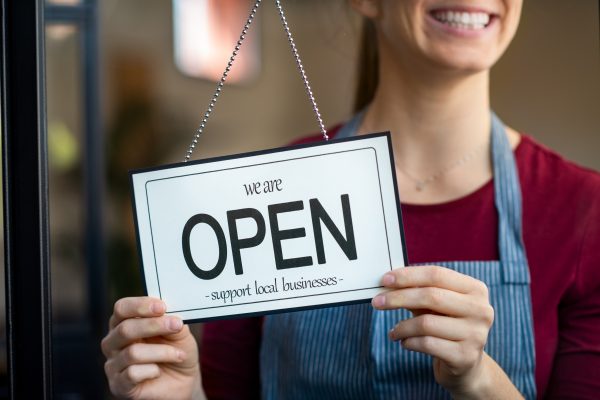 Innovation and Creativity: Staying Fresh and Engaging
Staying Ahead of Trends: Specialists are often at the forefront of industry trends and innovation. Their creativity and adaptability can inject new life into your marketing efforts, ensuring they remain fresh and engaging to your audience.
Creativity Unleashed: A specialist digital marketing agency in Leeds will bring fresh ideas to the table, helping your business stand out in the crowded digital landscape.
Measurable Results: Making Data-Driven Decisions
Quantifiable Success: Specialist agencies understand the importance of data-driven decision-making. They provide in-depth analytics and insights, allowing you to measure the impact of your digital marketing campaigns accurately.
Proving ROI: With detailed metrics, you can see precisely how your investment in digital marketing services is paying off, giving you the confidence to make informed decisions and optimise your strategies.
Reduce the pressure of handling your marketing strategy by partnering with Validus Media.
Partnering with a specialist digital marketing agency in Leeds is your trusted ally, guiding you through the intricacies and complexities. Choosing the right digital marketing agency can be a game-changer for your business. 
Our Leeds-based Digital Marketing Agency, Validus Media, is wholeheartedly dedicated to crafting a tailored digital marketing strategy that aligns with your unique products, services and target audience. 
As you diligently manage your business, keeping up with the dynamic digital world can be a challenge. This is where Validus Media truly shines. We comprise a team of digital growth experts who continuously stay up-to-date with emerging trends and digital opportunities, ready to pivot and adapt swiftly whenever new opportunities or challenges surface.
Stay one step ahead of the competition and foster the growth of your business with Validus Media. Explore our comprehensive range of services or reach out to us today to embark on a successful digital marketing journey.
In today's fiercely competitive dental industry, robust and effective marketing […]

Understanding the Basics Digital marketing, in its essence, revolves around […]

Leeds has become an emerging hub of commerce in the […]