How can monthly maintenance help me?
Website maintenance is one of those things which is easily overlooked, but very important! If ignored, this could lead to website vulnerabilities, security flaws & exploits.
Website maintenance isn't just about website security updates, we can take away the hassle of updating your website's content, such as text, images & blog posts, which can be particularly time consuming & complicated.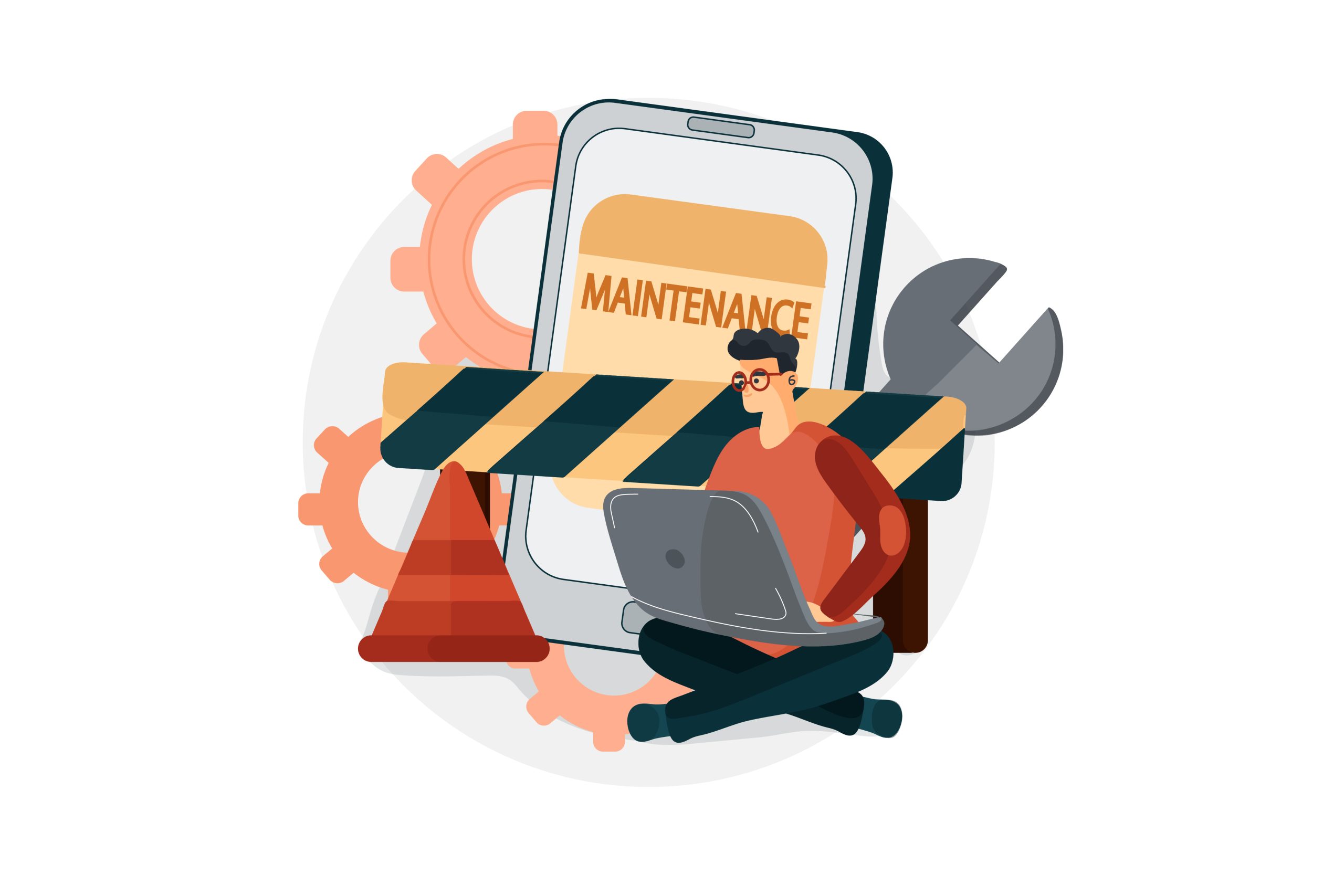 Now you have your website online it's time to keep it up to date, whether it be simple updates or major weekly updates, we have a website maintenance package to keep your website fresh and up to date.
Monthly maintenance is what you need to get the most out of your website.
You may think that now you have a new website launched that the traffic will come in droves and that your website will be profitable from day one.
However whilst a well thought out, designed and functional website can begin immediately generating sales from day one, there are additional sales and conversions to be gained over the long term by constantly tweaking your website to get the most out of your website traffic.
Website design and website maintenance go hand in hand as you need to think of your website as a constant work in progress.
As times changes, people's buying habits change, web design trends change, and the way websites are viewed change – By having a website maintenance package, you can ensure that your website stays a step ahead of all the major changes and trends that happen.
Bronze
Slight image or text changes
Edit your own content with support
Site software updates and plugin maintenance
Initial keyword SEO and submission to Google
Website and Email Hosting included
Weekly Security Checks
Daily Back Ups
Silver
Larger images or text changes
Edit your own content with support
Site software updates and plugin maintenance
Additional pages as required
Additional functionality can be incorporated e.g. feedback forms, gallery and forum
Templated e-newsletter to send to your customers
Google Analytics Report
Submission to Google and ongoing SEO with monthly report on performance
Website and Email Hosting Included
Weekly Security Checks
Daily Back Ups
Gold
Any and all required changes to your website including additional pages
Edit your own content with support
Site software updates and plugin maintenance
Additional functionality added: e-commerce, forums, feedback forms, galleries and more
Domain of your choice assigned with unlimited email addresses
Templated e-newsletter for customers
Submission to Google and comprehensive SEO with monthly report on performance
2 x Blog post per month
Branded social media pages for Facebook, Linked In, Twitter and Instagram
10 x Social media integration and social media scheduled posts written and monitored with monthly report on performance
Website and Email Hosting Included
Weekly Security Checks
Daily Back Ups